CRA Taking Steps to Investigate Canadian Cryptocurrency Trading
If you own US real estate or earn income from real estate in the United States, you may be required to disclose this information. The CRA is looking for those who do not comply. The Voluntary Disclosure Program (VDP) may help you.
Fill out the form to get started or give us call
Solve Your Tax Problem
Book A Free Confidential Consultation
&nbsp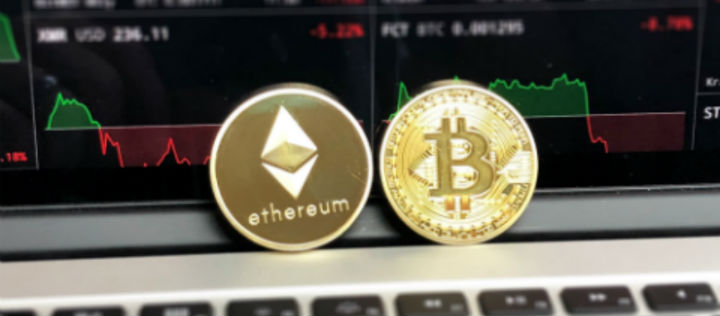 The Steps the CRA is Taking Against People Who Don't Report Cryptocurrency Income
The Canada Revenue Agency requires people to report their income accurately on their tax returns. This includes profits made from cryptocurrency trading. Digital currencies (including various cryptocurrencies such as bitcoin) are not considered legal tender in Canada. However, this does not mean that you do not need to report profits made from cryptocurrency trading as a part of your duties and obligations under Canadian tax law.
In fact, the CRA has recently begun to crack down on Canadian cryptocurrency trading that has not been properly disclosed. Recently, the agency asked a judge to force Toronto-based trading platform Coinsquare to hand over documents and other information about its clients. The agency says it needs this information to confirm that traders are complying with tax law.
The CRA wants to use the details provided by Coinsquare to make sure that traders are accurately declaring their income. It plans to compare the names of those who have traded with Coinsquare with income tax filings. If an individual is named as a Coinsquare user but has not declared any cryptocurrency revenue, the agency may conduct a further investigation or audit.
Potential Tax Problems with Cryptocurrency Trading and the CRA
Possible tax issues with cryptocurrency include taxpayers not reporting profits made from cryptocurrency trading, people not paying taxes on this income, and people using cryptocurrency to hide assets.
Those who trade cryptocurrency need to accurately track their transactions and ensure that they are properly declaring any gains from these transactions as income on their tax returns. Cryptocurrencies like bitcoin are taxed like other commodities. This means that gains and losses are considered taxable income when they are used in the real world. If your money remains invested in a cryptocurrency, you do not pay taxes until the virtual currency is sold or you use it to make a purchase. However, to ensure that you are able to accurately report your income when it comes time to do so, you need to keep detailed records of your transactions.
In addition, depending on your situation, the CRA may consider your trading to be a business. This often occurs when a taxpayer trades cryptocurrency at a high volume. In these situations, it's important that the person files taxes in accordance with operating a business and declares all gains as business income.
How the CRA Catches Cryptocurrency Tax Fraud
There are many tactics that the Canada Revenue Agency uses to identify tax fraud. As mentioned, the agency has recently requested detailed information from Coinsquare about its clients. If the CRA finds that this information leads to discovering that several traders did not accurately report their cryptocurrency gains, the CRA may then decide to request the same information from other trading platforms.
The CRA also receives significant financial information from numerous other sources, including employers and financial services providers. If this information contradicts the details listed on a taxpayer's return, the CRA may conduct an additional investigation or audit.
The CRA also shares information and conducts joint investigations with tax administrators in other countries, such as Australia, the Netherlands, the United Kingdom, and the United States. This is done to gain insight on numerous activities – including cryptocurrency transactions – and potentially discover undisclosed income.
The agency also uses other tactics to find unreported income, such as a "net worth audit." In this situation, the agency reviews a taxpayer's lifestyle and compares it against their reported income and wealth. If the CRA believes there is a significant discrepancy between a taxpayer's lifestyle and their reported income, it may investigate further.
What to Do You Did Not Accurately Report Cryptocurrency Gains
Failing to accurately report cryptocurrency gains as income is a serious situation that should be handled with great care. The CRA can charge significant penalties for not accurately reporting income.
In addition to being charged interest on outstanding taxes, the agency can also charge large penalties to taxpayers who repeatedly fail to disclose income. In some situations, the CRA may even consider a failure to disclose income as tax evasion. This is a very serious charge with severe penalties that could include prison time.
Therefore, it's important to take this situation seriously.
The good news is that there are options that could help resolve this tax issue. One option may be the Voluntary Disclosure Program (VDP). This is a program that is designed as "second chance" to correct your tax return. Potential benefits of a successful VDP application could include the complete removal of all penalties, a significant reduction to arrears interest, and a formal waiver of criminal prosecution.
However, the Voluntary Disclosure Program is only available as an option if a person comes forward first – before the CRA contacts them. This disclosure must be voluntary. Therefore, if you are in a situation where you may not have properly disclosed cryptocurrency income, you need to act quickly. Submitting a VDP application can be helpful, but timeliness and accuracy are essential. The team at Farber can work with you to submit an application while it's still possible, giving you the best chance of resolving your tax situation.
In addition, when you apply for the VDP, you need to give the CRA information about your tax situation that it does not already have. This process must be handled with care. This is especially true since the agency may treat your case differently depending on the circumstances of the disclosure filing. For instance, if the CRA believes there was an element of intentional conduct to avoid your tax obligations, you may still be charged with some penalties even if your VDP application is accepted. These penalties may not have applied if it was assumed that your errors were unintentional.
Working with an experienced tax professional is crucial to submitting a complete and accurate VDP application. The team at Farber can work with you, review your situation, determine the best course of action, and communicate and negotiate with the CRA every step of the way. Please contact us for more information.
Farber Tax Solutions can help you successfully deal with CRA problems. We utilize the experience of our ex-CRA professionals to:
1|

Offer a comprehensive solution that is focused on achieving the most favourable possible outcome for your tax issue

2|

Communicate with the CRA on your behalf and navigate the entire CRA dispute processes

3|

Offer a complete solution to tax problems, including ex-CRA professionals, lawyers, and experienced accountants