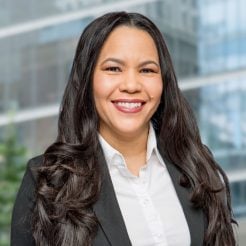 Nancy Chee-A-Tow
Client Services Administrator
Nancy is a Client Services Administrator at Farber Tax Solutions. She is thrilled to be supporting our dynamic team and providing excellent service to clients.
Through hands-on experience, Nancy excels in administrative management and focuses on building strong working relationships. Her role involves being the first point of contact for potential clients, which she does with integrity and unwavering dedication to excellent customer service.
Education
Centennial College, OCD (Office Administration – Executive)
Language(s)
Years of Ex-CRA Experience
*Past results are not necessarily indicative of future results and the amount recovered will vary according to the facts in individual cases.
We Help Clients Across Canada
"The power the CRA holds over individuals is unbelievable. I could not believe we had to experience this treatment and I firmly believe Scott saved the day, our sanity and our financial future. Farber Tax knows their stuff, and I highly recommend them to be in your corner."
"Again I can't thank you enough! My life has been far more calm in so many ways after meeting with you. I have had many family members and friends mention how happy I seem lately. It's truly a reflection of your hard work and ability to do your profession so great!"
"I don't even know where to.begin or how to even thank you for lending an ear this morning. Without even seeing any type of documentation to support my situation .. you offered support, guidance and most of all kindness. THANK YOU from the bottom of my heart!!"