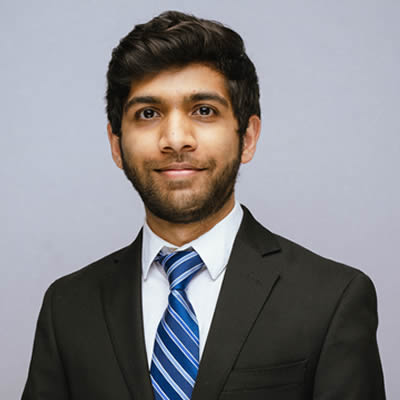 Shariq is a Junior Financial Analyst at Farber Tax.
In this role, Shariq ensures accuracy and completion of time records along with managing matters and their closing procedures. He manages and identifies potential risks of projects which include monthly retainer top-up and cash collection. He is a business unit expert on various systems like Microsoft Dynamics 365 and Curo 365 to provide day-to-day user support to all staff as the super user. Recently, he has successfully created a view in Curo to generate a view for all the assigned persons in a matter. This was very useful for the team to see everyone who is connected to the matter.
Before joining Farber Tax Law, he worked as an Underwriting and Claims Analyst in Allianz EFU Insurance, followed by serving as a Tax Operations Analyst at RBC. He filed over 300 W-8 series (IRS) Tax forms a week by automating the tax filing process in the compliance system.
He holds a bachelor's in economics from the University of Waterloo.
On his free time, Shariq plays soccer and cricket. Apart from sports, he is a massive Marvel Fan and is always eager to watch an upcoming TV series or re-watch the old classic movies. Shariq has also volunteered at Aga Khan ELC as a Math and English tutor for the primary school refugees who had come from war torn countries like Afghanistan and Syria.