The Ultimate Guide to Scientific Research and Experimental Development (SR&ED)
The SR&ED program is a federal tax program designed to encourage Canadian businesses to conduct research and development (R&D). What exactly is SR&ED? What is the SR&ED eligibility requirements and how can organizations take advantage of this program? Everything you need to know is here in this ultimate guide to SR&ED.
Fill out the web form or call us to get started.
Maximize your SR&ED Tax Credits
Book A Free Confidential Consultation
Scientific Research and Experimental Development (SR&ED)
The SR&ED program is a federal tax program designed to encourage Canadian businesses to conduct research and development (R&D) in Canada. The program uses tax incentives to boost research and development in all sectors and among businesses of all sizes. The program serves as a tax incentive, not as an SRED grant. Businesses that conduct R&D may be eligible for a tax refund or tax credit to cover costs.
The information below can serve as an SR&ED guide to assist businesses that are considering this program.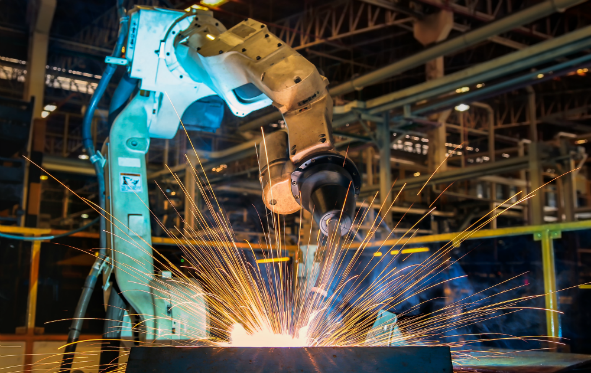 What is SR&ED?

The SRED CRA program provides businesses that conduct R&D with tax incentives to reduce their tax liability. Incentives come in the form of SR&ED expense deductions to reduce taxable income and as investment tax credits (ITCs) which can be as high as 35 percent of eligible R&D costs and are refundable, even where no tax is owed.
What SR&ED Tax Credit and Tax Incentives Are Available?
There are two major benefits available to encourage Canadian businesses to conduct research and development in Canada:
Businesses are able to pool SR&ED expenditures and then deduct these expenses against current-year income. Organizations can also deduct these expenses in a future year if they wish.
Businesses are also able to earn the SR&ED investment tax credit (ITC) and then use this credit to reduce the organization's payable income tax. Depending on the situation, the Canada Revenue Agency (CRA) may refund the remaining ITC.
The choice for how to use and apply these benefits will depend on the business' situation and financial position. No matter how the eligible SR&ED work is completed, and how the benefit is applied, the investment tax credit will be at least 15 percent of the organization's qualified SR&ED expenditures, and potentially up to 35 percent.
Unused ITCs can be carried back three years or forward 20 years and they can be applied against tax payable.
Eligibility For SR&ED
Taxpayers conducting business in Canada are eligible for the SR&ED program and can receive R&D tax credits. This benefit is available to organizations of all sizes and in all sectors. Corporations, individuals, trusts and members of a partnership can use benefit from these Government of Canada incentives. However, the tax incentive may differ depending on the structure of the business. Whether a business is structured as a sole proprietorship or a corporation will determine the rate at which the refundable ITC is earned. In addition, additional advantages exist for Canadian-controlled private corporations.
What work qualifies for SR&ED?
The Government of Canada has designed the tax incentive program to make it easier for Canadians businesses to do research and development. However, only some activities are eligible for the SR&ED program and can receive an SRED tax credit. In general, the work must be conducted in Canada.
Eligible work includes:
experimental development;
applied research;
basic research; and
certain types of work in support of the above listed.
Often, these types of activities fall within fields such as engineering, design, operations research, mathematical analysis, computer programming, data collection, testing, and psychological research. Eligible SRED work must be conducted as a systematic investigation or search through analysis. Each approach taken to resolve uncertainty must be a planned experiment based on an idea or a concept. The goal of such work is to increase the technological or scientific knowledge base of your organization.
SR&ED eligible expenditures include all costs related to these areas including the wages and salaries of employees directly engaged in the eligible R&D work, overhead expenditures, and materials. These expenses can potentially be recovered through the SR&ED program.
Activities not eligible for an SR&ED tax credit include:
capital expenditures, market research or sales promotion;
quality control or routine testing of materials, devices, products, or processes;
research in the social sciences or humanities;
commercial production of a new or improved material, device, or product or the commercial use of a new or improved process;
style changes;
routine data collection; and
prospecting, exploring or drilling for, or producing minerals, petroleum or natural gas.
Maximize your SR&ED Tax Credits. Let Our Experts Help.
1 |
FREE Consultation With A SR&ED Tax Expert
2 |
We Handle Your Entire SR&ED Claim
3 |
Reduce Costs And Secure SR&ED Funding
Ensure you have experienced SR&ED Experts on your Side.
Because of its lucrative nature, the Canada Revenue Agency is especially vigilant in administering the SR&ED Program and, quite often, valid claims are unjustly denied. Rather than search for an SRED calculator or a SR&ED consultant if you are having issues, it's a much better idea to deal with your situation professionally with experts who can help. Disputing with the CRA is complex and time-consuming and can be difficult for taxpayers. We help our clients fight for their SR&ED credits at both the CRA Objections stage and in Tax Court.
Farber Tax Solutions has the experience and skill necessary to assist clients with all tax issues and resolve tax problems. Our team is composed of legal, accounting, and former CRA professionals who understand critical details of the tax system and know how to get results.
The SR&ED team at Farber Tax Solutions practices exclusively in innovation funding. We have extensive experience in handling all aspects of the SR&ED tax credit claim process and have represented both individual and corporate clients across Canada. We can assist at any stage of the SR&ED claim process and help reduce costs associated with claiming your SR&ED innovation funding by utilizing our technical, financial and legal skills.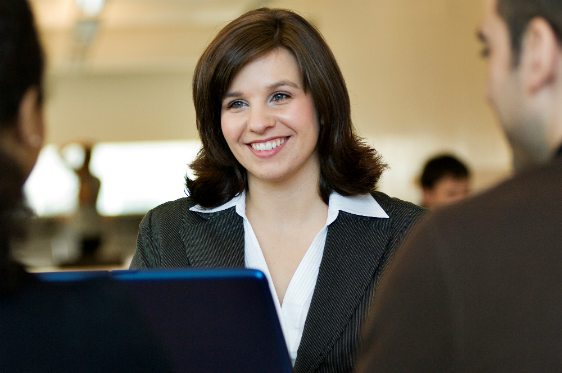 Our SR&ED technical and financial experts can help you obtain the innovation funding you deserve. We can effectively handle your SR&ED requirements including:
1|  Claim scoping & filing
2|  Reviews
3| Objections
4| Tax Court Appeals
 If you are having issues with SRED credits, please give us a call. You can trust us to assist at any stage of a tax resolution process.
At the Objections stage, we help our clients draft and submit Notice(s) of Objection to fight denied SR&ED credits, prepare additional submissions to the CRA to substantiate their claims, and communicate with the CRA on their behalf until a decision is rendered.
If your dispute is not resolved at the Objections stage, the tax lawyers from our affiliate law firm; Farber Tax Law, can also help resolve your dispute in Tax Court. Their comprehensive service includes submitting arguments to the CRA/Department of Justice, conducting the necessary due diligence on your file, researching the relevant statutes and case law to support your position, analyzing all CRA audit reports to find discrepancies in your favour, and corresponding with the CRA/Department of Justice over the course of the tax dispute until a decision is rendered.
Whether you're a first-time claimant, your claim is being reviewed by CRA or you want to dispute the outcome of the review process, don't navigate the complex SR&ED process alone.
To request your free consultation, please call us at (844) 632-9700 or fill in the form on this page.
We Handle SR&ED Claims For Clients Across Canada