Time is Running Out To File Your Voluntary Disclosure
The Voluntary Disclosure Program (VDP) has been one of the CRA's most effective programs allowing taxpayers to disclose their unreported income to avoid prosecution or penalties. Changes coming January 1st, 2018 to the VDP will ultimately remove the main benefits of the program. The main changes include:
Large dollar amount disclosures will no longer qualify
Estimated taxes owing must be paid in full with the VDP application
The abolition of anonymous no name disclosures
The changes to the VDP will reduce your ability to avoid potential penalties and even jail time. It is vital to submit your VDP application as soon as possible before time runs out.
Solve Your Tax Problem
Book A Free Confidential Consultation
&nbsp
Avoid Penalties & Prosecution Through A Voluntary Disclosure
We are the CRA Voluntary Disclosure Program/VDP Experts
With over 55 years of collective experience working within the CRA, Farber Tax Solutions is uniquely equipped to help you avoid CRA tax penalties and prosecutions.
Canada Tax Solutions can effectively:
Review your unique tax situation
Develop a strategic plan to solve your tax disclosure issue
Help you disclose unfiled reports and undisclosed income
Prevent penalties, interest and prosecution
With great success, we routinely make VDP applications on behalf of individuals and businesses and we can help you too. Owing money to the CRA is not illegal, but failing to file tax returns and not disclosing income is! Let us help you solve your tax problem today.
To request your free consultation, please call us at (855) 662-7229, or fill in the form on the top of this page.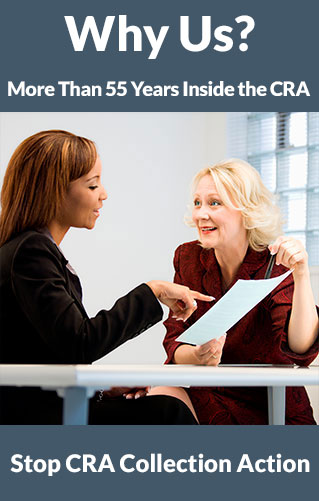 Thank you for all your help and guidance dealing with this horrible issue! I will recommend you to anyone I know that needs a tax solution! I look forward to putting this behind me and moving forward. Thanks again for all your guidance!!
Again I can't thank you enough! My life has been far more calm in so many ways after meeting with you. I have had many family members and friends mention how happy I seem lately. It's truly a reflection of your hard work and ability to do your profession so great!"
I don't even know where to.begin or how to even thank you for lending an ear this morning. Without even seeing any type of documentation to support my situation .. you offered support, guidance and most of all kindness. THANK YOU from the bottom of my heart!!
Copyright © 2017 Farber Tax Solutions