What the 2018 Federal Budget Means For Tax Evasion and Litigation in Canada
If you own US real estate or earn income from real estate in the United States, you may be required to disclose this information. The CRA is looking for those who do not comply. The Voluntary Disclosure Program (VDP) may help you.
Fill out the form to get started or give us call
Solve Your Tax Problem
Book A Free Confidential Consultation
&nbsp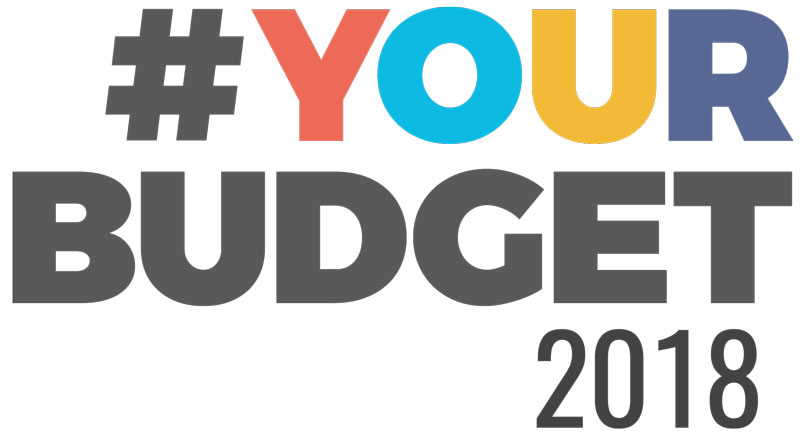 Canada's Latest Budget Highlights Plans to Crack Down on Tax Evasion and More
The Government of Canada released its 2018 budget on February 27, 2018. In it, the Government outlined not just its spending plans but it also indicated several of its priorities going forward. One of these priorities continues to be the concept of "tax fairness."
According to the budget, "we need a tax system that is fair, and we need all Canadians to pay their fair share." This indicates a strong focus on continuing to ensure that those who owe tax debt are required to pay this debt. One way that the Government will accomplish this goal is by continuing its crack down on tax evasion and avoidance. The Government has also taken action to close tax loopholes that "result in unfair tax advantages for some at the expense of others."
More specifically, there are multiple aspects of the 2018 federal budget that deal with tax evasion in Canada, including:
The Canadian government reaffirmed its commitment to cracking down on tax evasion and combating tax avoidance.

Canada, working with partners domestically and and around the world, is currently conducting more than 1,000 offshore audits, and there are more than 40 criminal investigations with links to offshore transactions taking place.

The Government also plans to continue to aggressively investigate those who promote tax avoidance schemes, and thus far has imposed $44 million in penalties on third parties for doing so.
The Government has also planned to invest $90.6 million over five years to further combat tax evasion and tax avoidance, as well as to address additional cases that have been identified through enhanced risk assessment systems, both domestically and internationally.
The Government will also provide $41.9 million over five years, and $9.3 million per year ongoing, to the Tax Court of Canada as it is anticipating a growing amount of tax litigation.
How The Budget Could Affect Tax Evasion and Tax Litigation
For several years, the Government of Canada has focused on individuals and companies that either do not accurately report their earnings and assets as well as those who do not pay the tax debt that they owe. The recent budget announcements show that not only will these efforts continue, but that the Government will dedicate additional resources to combating tax evasion and avoidance.
What this means is that it is more important than ever to correctly disclose all income and assets on income tax returns. For instance, international income and foreign assets continue to be a key point of focus for the Canada Revenue Agency (CRA).
The CRA can discover undisclosed foreign income and assets much more easily than ever before due to tax information exchange agreements that streamline the information-sharing process between Canada and other countries. If residents of Canada do not accurately disclose all foreign assets and income, they can be subjected to significant penalties and interest charges once the CRA becomes aware of the situation. Legal enforcement action and criminal tax evasion charges are possible as well. Increased government spending in this area indicates that the likelihood of such charges taking place is higher than it has been in the past.
The possibility of correcting prior year tax returns to correctly disclose foreign assets and income exists in the form of the CRA's Voluntary Disclose Program (VDP). However, recent changes to this program have made it much stricter and this has increased the importance of complete accuracy. While the VDP remains a last chance option for Canadians to disclose their tax affairs without punitive consequences, accuracy and consistency is more important than ever. Speaking with an experience tax professional is strongly advised if you have not correctly disclosed your income and assets to the CRA.
The Government's increased funding for the Tax Court of Canada shows that there is likely to be a significant uptick in tax litigation cases stemming from audits, appeal disputes, notional assessments, tax investigations, and other tax issues. Such cases are very serious and require experienced tax litigators to clarify your tax situation, analyze all documents and communication associated with the case, and represent you in court as necessary. Contact Farber Tax Solutions today for more information on how our experienced team can help. Your tax situation and your information will always be held in the strictest of confidence with our team.
Farber Tax Solutions can help you successfully deal with CRA collections. We utilize the experience of our ex-CRA professionals to:
1|

remove existing collections action;

2|

prevent future collections actions; and

3|

help implement an affordable payment arrangement that is acceptable to the CRA.
In some cases, collection actions can even be postponed altogether. Our staff have over 30 years of combined experience working at the CRA and utilize their insider knowledge to help secure the best deal for you.