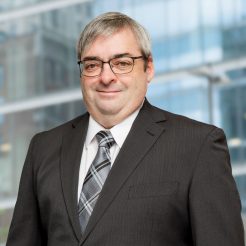 Scott Hannay
Associate, Collections
Scott Hannay is an Associate at Farber Tax Solutions. He previously worked in the CRA Collections Division and brings almost 10 years of valuable experience to our team. During his time there, he specialized in collection enforcement action and ensuring compliance with departmental legislation, policy, and procedure. Scott is also a licensed paralegal.
At Farber Tax Solutions, Scott uses his extensive ex-CRA and paralegal experience to advise clients on navigating difficult CRA Collections issues including liens, frozen bank accounts, garnishments, memo assessments, and negotiating long-term payment arrangements.
 Education         
York University, BA
Centennial College, OCD (Paralegal Studies)
Languages
English
Memberships
Law Society of Upper Canada
Years of Ex-CRA Experience
*Past results are not necessarily indicative of future results and the amount recovered will vary according to the facts in individual cases.
We Help Clients Across Canada