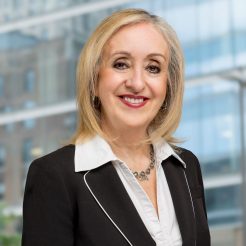 Chay Greenberg
Associate, Collections
Chay Greenberg is an Associate at Farber Tax Solutions. She specializes in CRA negotiations and has successfully recommended and implemented countless strategies to address a variety of tax issues. She routinely and effectively liaises with CRA agents at all levels of authority in a variety of departments, including Collections and Appeals.
Prior to being a part of Farber Tax Solutions, Chay joined A. Farber & Partners Inc. in 1996. With over a decade of experience as a manager for Farber's tax department, Chay has come across nearly every situation that our clients may be dealing with.
Language(s)
Years of Ex-CRA Experience
*Past results are not necessarily indicative of future results and the amount recovered will vary according to the facts in individual cases.
We Help Clients Across Canada